Consultant Profiles
Orion Canada's success is the result of the industry's best consultants working together to deliver significant value to its clients. When you partner with Orion Canada Inc., you engage a team of experts. Below are brief profiles of some of our consultants.
Joe FitzGibbon, President, Orion Canada Inc.

Joe FitzGibbon, President and co-founder of Orion Canada Inc., has 20+ years of experience as a certified Lead Auditor and ISO 9001, ISO 14001 and ISO 13485 consultant, specializing in management best practices and regulatory compliance. Joe has over 25 years as a quality system consultant, auditor and trainer, and holds the highest certifications in those fields. He is an accomplished author on international medical device regulations and a highly sought after speaker at conferences. Prior to founding Orion Canada, Joe spent several years in the Canadian Federal Government, holding executive level positions in management, regulatory and consulting environments.
Chris FitzGibbon, Vice President, Orion Canada Inc.

Chris FitzGibbon has led numerous "break-through" process improvement projects in mission critical industries including IT/software, telecom, aerospace, defense, engineering, government, manufacturing and service sectors.

Chris is an American Society for Quality (ASQ) Certified Manager of Quality/Organizational Excellence (CMQ-OE) and a Certified Software Quality Engineer (CSQE).

Chris has performed 600+ audits for registrars and clients, mostly of mission critical systems and organizations (aerospace, medical, defense, software, IT, security, regulatory, etc.).

His auditing credentials include: Certified Information System Auditor (CISA) by the Information Systems Audit and Control Association (ISACA), QMS Lead Auditor by the International Registrar of Certificated Auditors (IRCA), ASQ Certified Quality Auditor (CQA), Medical Device Lead Auditor (MDSAP: ISO 13485, FDA, Health Canada, MDR, etc.). Chris also has extensive experience consulting with standards such as ISO 9001, ISO 13485, AS9100, ISO 27001 and others.

He represented Canada on the ASQ Software Division's regional council for seven years. And, Chris was awarded the prestigious International Quality Award - Feigenbaum Medal for outstanding achievement and recognition of his contribution to software quality improvement and work with the Canadian and European space agencies.

Chris is the co-author of the book "ISO 9001 Registration for Small and Medium Sized Software Enterprises" (McGill-Queens Press, 1995) and published the Masters thesis "An Analysis of the Differences in Software Project Management Practices Between Organizations Registered to ISO 9001 and Non-Registered Organizations" (Carleton University, 1998). Chris is based in Ottawa (Stittsville) Ontario. He is a co-founder of Orion Canada.
Mary Jo, Management System Consultant
Mary is an experienced project manager and quality system leader with a particularly strong background in manufacturing, medical devices and service delivery.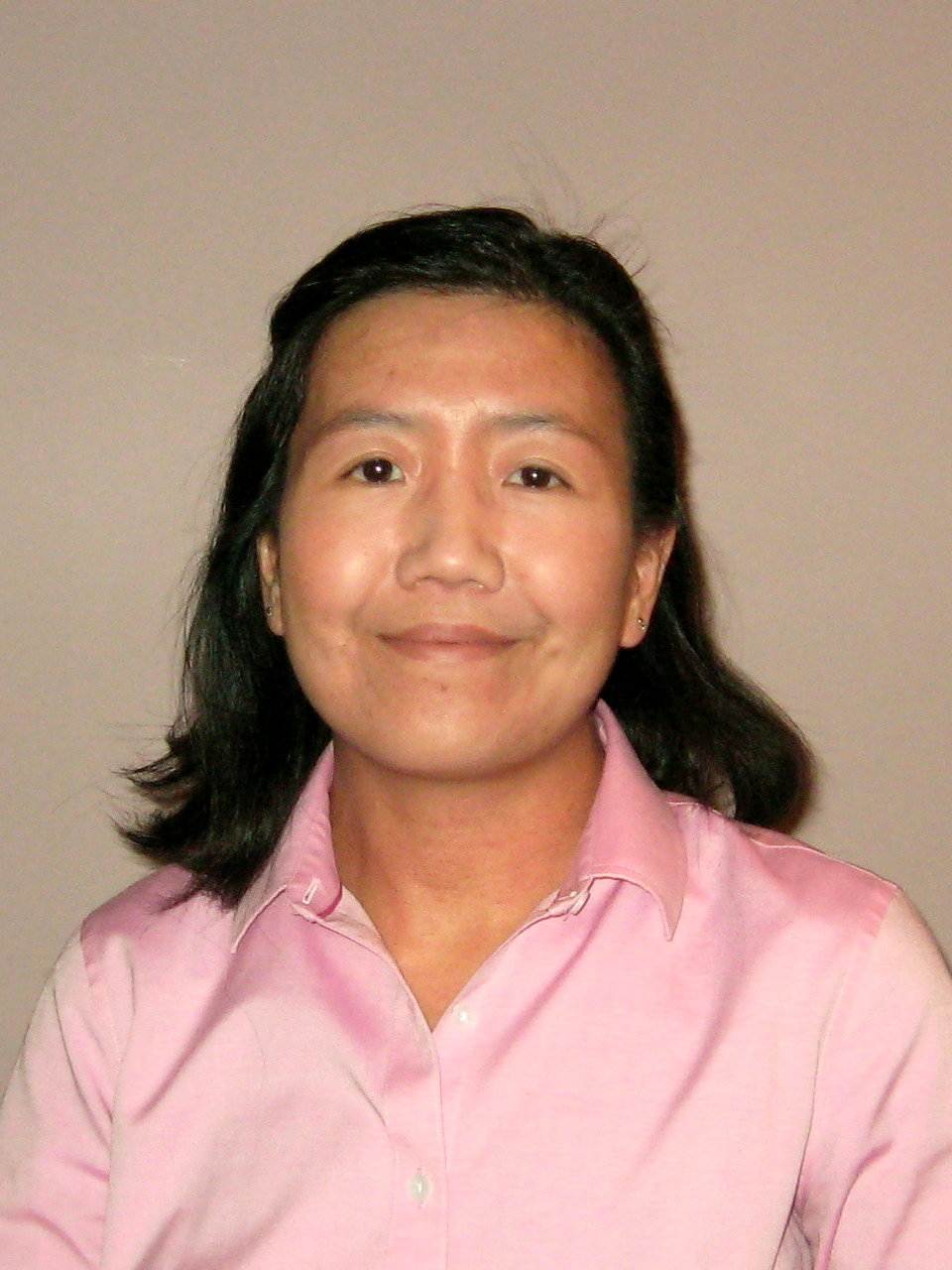 She has worked within organizations registered to ISO 9001, ISO 13485, ISO 17025, and TS16949 standards where she has set up and managed quality systems, and led the corrective & preventive action, and audit functions. Mary has led internal audits, supplier audits, and represented organizations through successful third-party audits for the ISO 9001: 2015 requirements, ISO 13485:2016 requirements, and MDSAP. She is also skilled in risk assessment, process planning, project management, and environmental system management.
Mary graduated from Mechanical Engineering at Queen's University and is a member of the Professional Engineers of Ontario. She is a member of the American Society for Quality. She is a certified quality auditor (CQA), and has earned course certificates for ISO 9001, ISO 13485:2016, MDSAP, Quality system audits, and Environmental system audits. Mary is a certified ISO 9001 Lead Auditor (PECB LA). She is based in Ottawa, Ontario.
Mike de van der Schueren, Management System Consultant

Mike's expertise is built on more than 25 years of hands-on experience in quality assurance and regulatory affairs in the medical, nuclear, automotive and manufacturing industries. He has designed, implemented, managed, audited and improved management systems that comply with the some of the strictest medical device, environmental, health & safety and nuclear safety standards and regulations. From troubleshooting problems on the production floor, to defect prevention through SPC, Mike always brings a process improvement approach to achieve project success and return on investment.

Mike earned his Bachelor of Science in Mechanical Engineering from the University of Waterloo. Mike is a certified auditor (CQA), a medical device (ISO 13485) auditor, and an Information Security Management System (ISMS/ISO 27001) auditor. Mike is based in Ottawa (Stittsville) Ontario.

Stephen Davies, Management System Architect

Stephen Davies M.Sc., AIQA, CMQ-OE is a graduate of the University of Wales College Cardiff (UWCC). He gradated in 1991 with a B.Sc. (Hons) in Physics with Music (Sound Engineering), and then went on to graduate with an M.Sc. in Systems Engineering from UWCC in 1992.

With well over a decade of industrial experience in Quality Assurance, Industrial Engineering, Supply Chain Development, Manufacturing

Engineering, Project Management and Strategy Development, Stephen Davies brings a charismatic and dynamic quality to his work. Trying to both inspire people and to encourage conceptual thinking.

An active member of both the American Society for Quality (ASQ) and the Institute of Quality Assurance (IQA) he is always at the forefront of new developments, and is constantly aiming to research, publish articles and to deliver papers to conferences. In addition to his consultation role he also lectures at the Sprott Business School at Carleton University (Ottawa) and is a technology agent, representing Silicon foundries and design groups in North America.
Peter Pringle, Software/Medical Device Regulatory Consultant

Peter Pringle leads Orion's European consultancy. Peter is a UK-based consultant and certified medical device auditor with international hospital experience. He has managed large scale medical product projects (e.g., installations), implemented quality systems, and overseen software development projects. His medical background combined with his software experience brings a unique understanding of the quality systems, configuration control and efficient medical device compliance.

Peter is a certified and active medical device auditor specializing in ISO 13485, ISO 14971, ISO/IEC 62304 and FDA pre-audits. Through his work with Notified Bodies, he has reviewed numerous technical files. He has prepared technical documentation packages for regulatory submissions as well as having professionally guided many companies on efficiently preparing their regulatory submissions. Peter has developed, worked with and evaluated software development methodologies, including procedures and documentation.

From 1986 to 2000 he worked in the Radiotherapy division of Philips Medical Systems (purchased by Elekta of Sweden) whose main products consist of a range of computer controlled linear accelerators for the treatment of cancer. After many years in the medical industry working in hospital environments, Peter became a consultant (Accredited Business Link & MHRA) in 2000. Since then, he has worked extensively in Scandinavia, Germany, Italy, Russia, USA and Great Britain, and for Orion clients in North America and Europe.
Peter contributes a very personal view of project processes, interpretation and implementation to any forum, together with a unique ability to focus a team on the objectives and goals that are required by the sponsor of the project. His leadership skills create focus, vision and motivation at all levels of a team.
Doug Stowe P.Eng., Environmental & OHSAS Consultant

Doug has more than 20 years of chemical process engineering and manufacturing engineering experience. He has assisted numerous manufacturing companies throughout the Ottawa region with their environmental and health & safety compliance and due diligence.

Doug began consulting in 2002 and has worked on Orion Canada's largest environmental management and OHSAS projects. He has overseen environmental management programs (ISO 14001), safety management systems (OHSAS 18001 / CSA Z-1000) and performed Pre-Start Health and Safety Reviews for new or modified equipment installations. He has performed management system audits as well as compliance audits for integrated environmental and safety management systems.

Doug is a licensed and insured Professional Engineer (P.Eng.) in Ontario and is also a Certified Hazardous Materials Manager (CHMM) through the Institute of Hazardous Materials Management (IHMM) in the United States. This American designation is also federally endorsed by the CESB (Certified Engineering Specialty Board) in the United States. Doug is a lead auditor for ISO 14001 certified through RABQSA.

Daniel LeBlanc, Consultant, Auditor and Professional Trainer

With more than 20 years in quality, Daniel is an exceptional, senior Quality Management professional whose experience covers all sides of the quality industry. This includes implementing and maintaining business management systems from within world-class organizations, carrying out third-party audits for international registrars, and providing consulting and training services to client companies. Dan has worked as an Air Weapons Director & Computer Systems Analyst at the Department of National Defence (DND Canada), a Manager of Quality Assurance at Lockheed Martin Canada, Product Assurance Manager at Com Dev Space Systems, and a Quality Management Lead for the DND Land Software Engineering Center through ADGA Consulting Group. He has instructed hundreds through professional training courses on quality management standards and auditing. He holds a degree in Mathematics and is a certified Aerospace Industry Experienced Auditor (AIEA) and Probitas QMS Auditor.

Sheila Peckford, Healthcare/Medical Device Consultant

Sheila has over 25 years of experience in the healthcare and regulatory & quality management fields, both nationally and internationally. Her quality management and auditing credentials include: Certified Quality Auditor (CQA) with ASQ, Certified Manager of Quality/Organizational Excellence (CMQ-OE) with ASQ, CSertified Professional Healthcare Quality (CPHQ) with the US National Association for Healthcare Quality and ISO Lead Assessor (RAB/IRCA Accredited Training).

Ten years of regulatory and performance management experience with Canadian Blood Services has provided Sheila with expertise in conducting audits and operational assessments in such disciplines as blood and blood products collections (including stem cells and bone marrow), reference and testing laboratories and blood banks.
As an auditor, Sheila has conducted numerous multi-site audits in the pharmaceutical, biologics manufacturing and medical devices fields, both nationally and internationally.

As a consultant in the medical devices field Sheila has supported organizations in implementing corporate wide quality management systems and successfully achieving registration to ISO 13485:2003. Throughout her healthcare career, Sheila actively participated in the implementation of healthcare accreditation programs and standards in facilities throughout Canada and beyond (Saudi Arabia and the United Arab Emirates).

As a Quality & Risk Management professional, Sheila has held postings as the Director of Quality and Quality Specialist and successfully supported the implementation of strategic corporate Quality and Risk Management programs in healthcare facilities in both Saudi Arabia and the United Arab Emirates.

Anne Senior, Facilitator and Technical Writer

Anne is a professional facilitator, consultant, trainer and technical writer. She has more than 20 years of experience. Her significant expertise includes course development, course instruction, testing, technical writing, project management and quality control.

Anne has helped many clients achieve considerable success. She has delivered training to Canadian government, United Nations, and private sector clients including Atomic Energy Canada, JDS Uniphase, Nortel Networks, and Syncrude Canada. She has provided language training, cross-culture and technical writing courses. Anne is accredited as a "language expert" by the Centre for Canadian Language Benchmarks; she is Canadian Language Benchmarks Placement Test assessor; she is currently field testing the Literacy Placement Tool and is on the National Advisory Committee for the Enhanced Language at Work Project.

Sam Weissfelner, Aerospace & Security Auditor and Trainer

Sam is a quality professional with over 25 years of experience in Systems and Software Quality Assurance in the Aerospace, Software, Telecommunications, and Military fields. He is a consultant, trainer and certified auditor to several standards, including the latest version of the ISO 27001. Sam has worked with ISO 27001 since its inception over 15 years ago and is also familiar with BS 7799 – Information Security Management, CAN/CSA Q830 – Canadian Code for the Protection of Personal Information, and the new GDPR requirements (released by the European Economic Community on May 25th, 2018).

In addition to information security auditing and consulting, Sam also works with the CMMI assessment model, and he is a certified Aerospace Industry Experienced Auditor (AIEA), leading registration audits to the latest AS9100D Aerospace standards.

Having conducted over 600 Quality Management System audits in Canada, United States, Asia, South America, Europe and the Middle East, Sam has helped a remarkable number of organizations to improve their business processes. He is an ASQ Certified Software Quality Engineer (CSQE), Certified Quality Auditor (CQA), and certified Lead Auditor (AS9100, ISO 27001 and TL9000). He also develops and conducts Quality Management training programs, and continues to support the development of high reliability mission critical software systems.